Another early start, out by 6:30am this morning; making the most of the quiet of the early morning and the good weather, as rain is forecast for next week.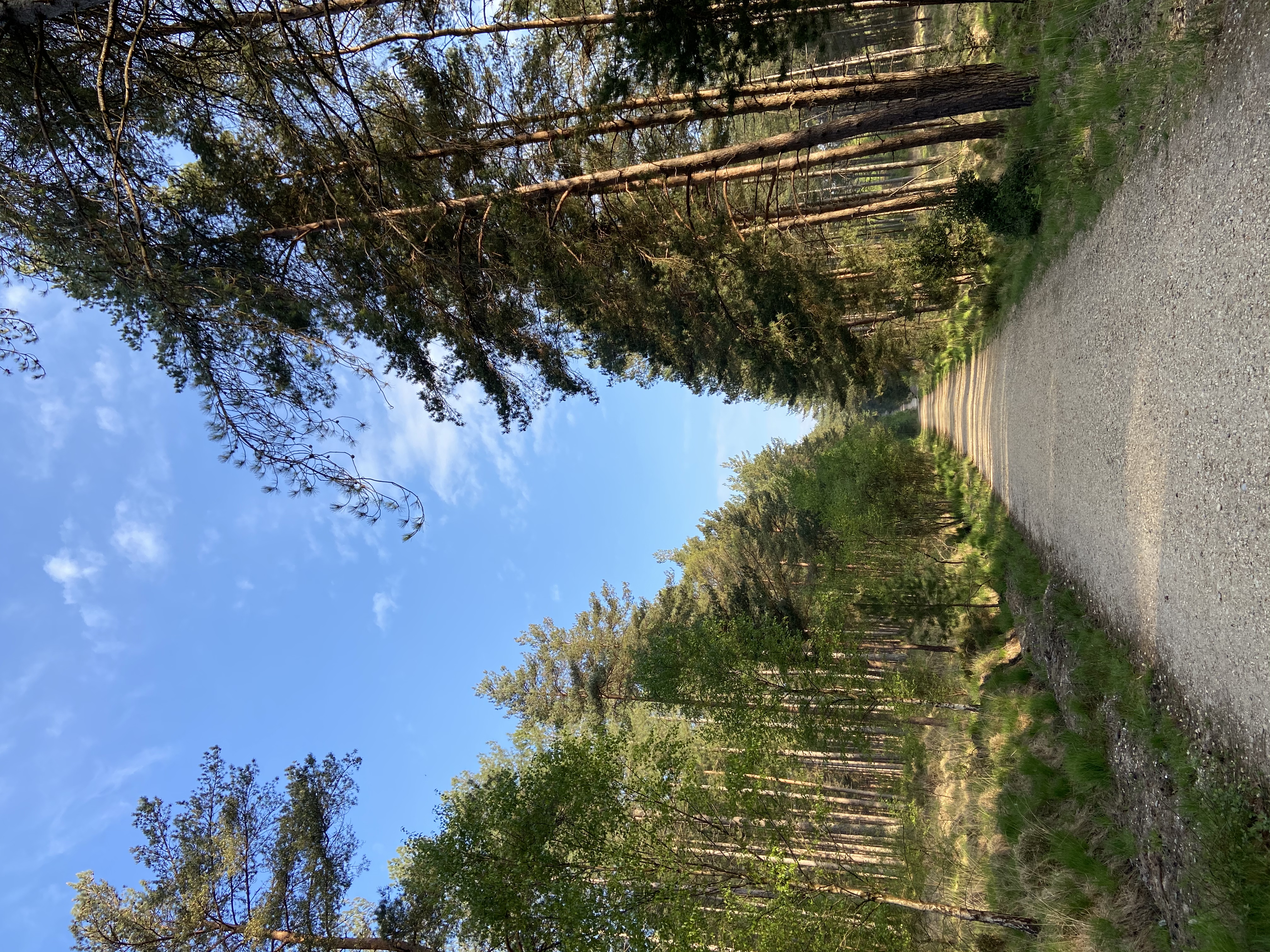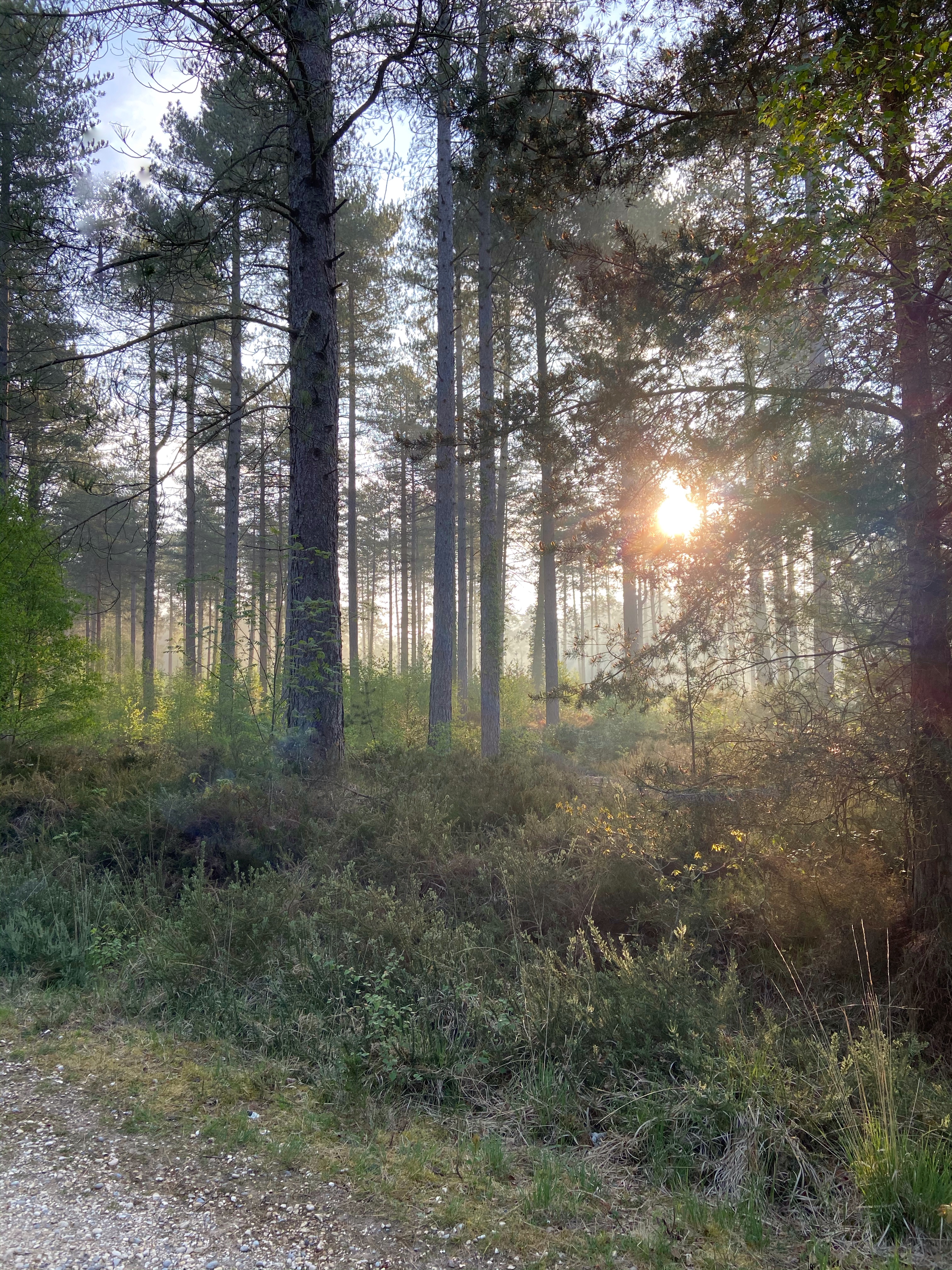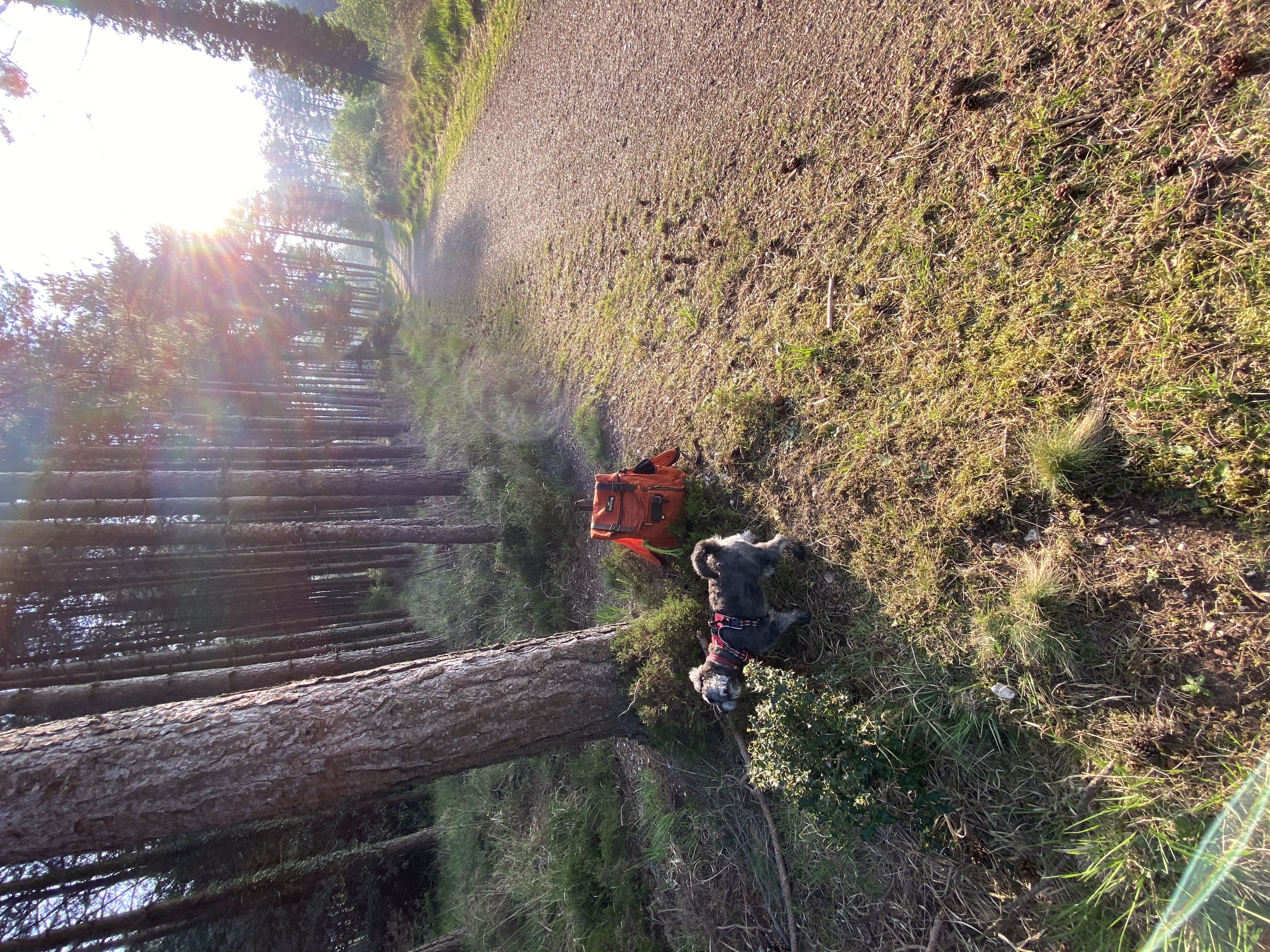 I followed one of my usual routes, then took a fairly steep path uphill towards the high point of the area. The plan was to continue across the top to join up with a trail I had walked previously. Unfortunately I turned south too soon for that, taking a route between a couple of tumuli. Not a well-used path at the bottom, and also rather boggy in places.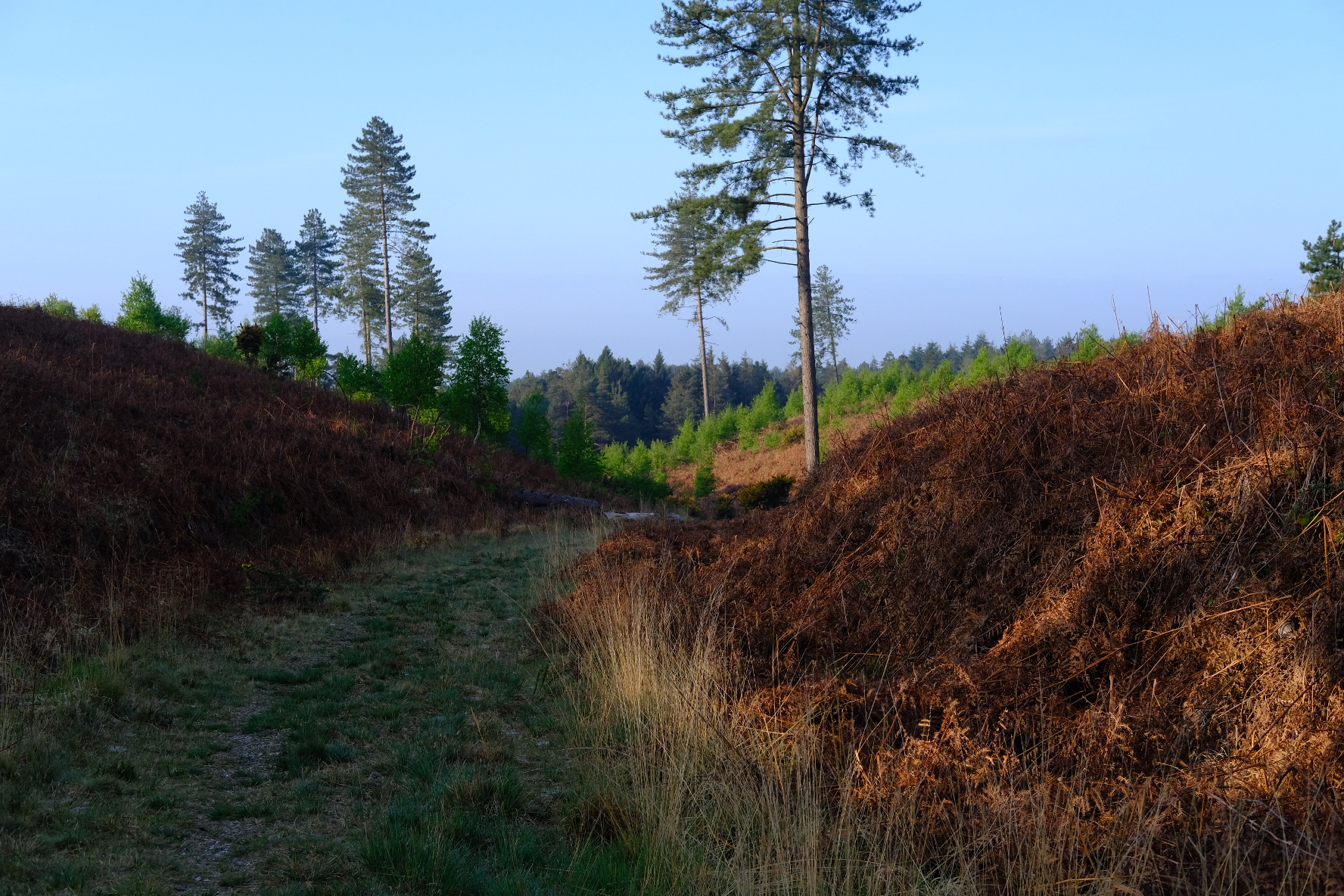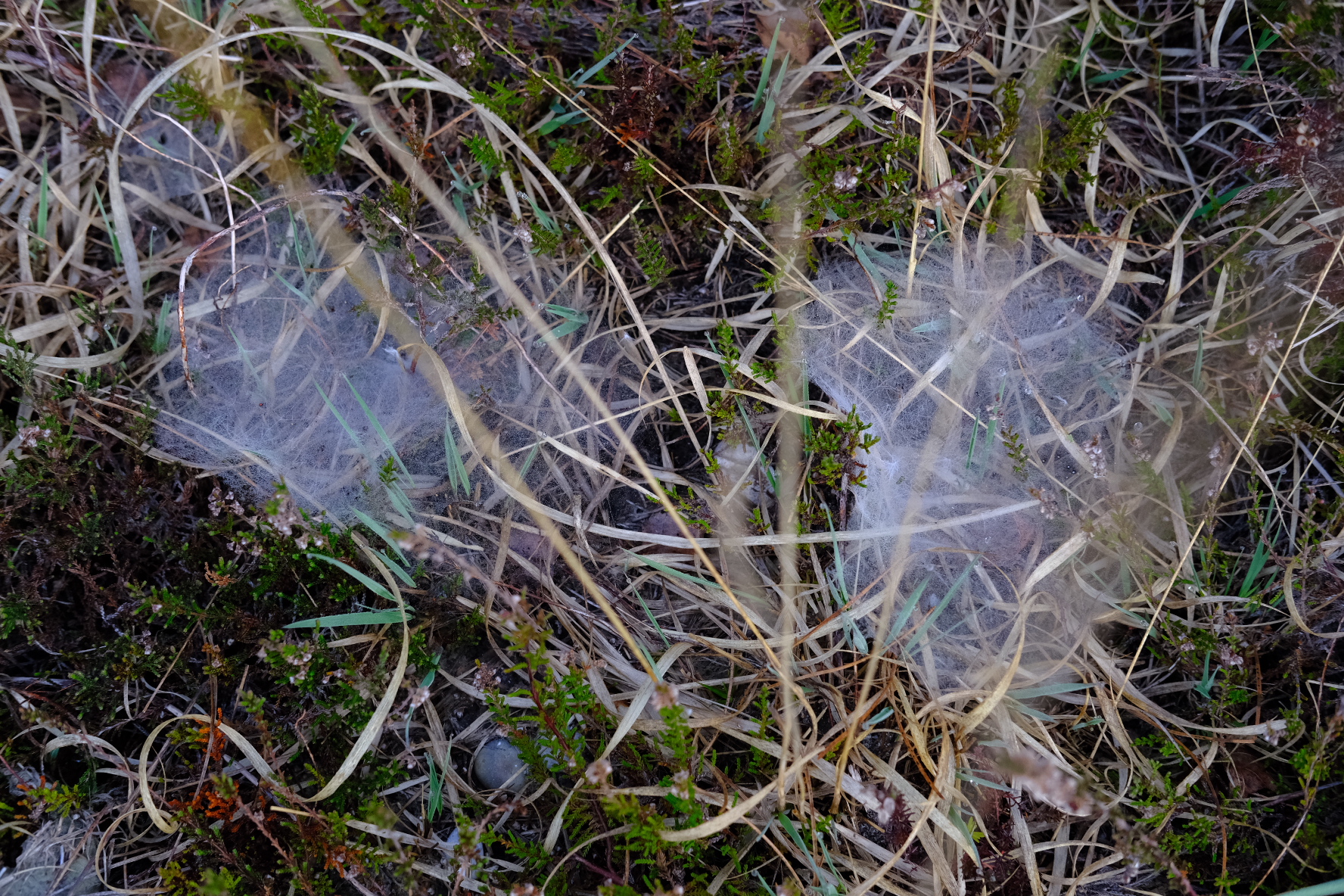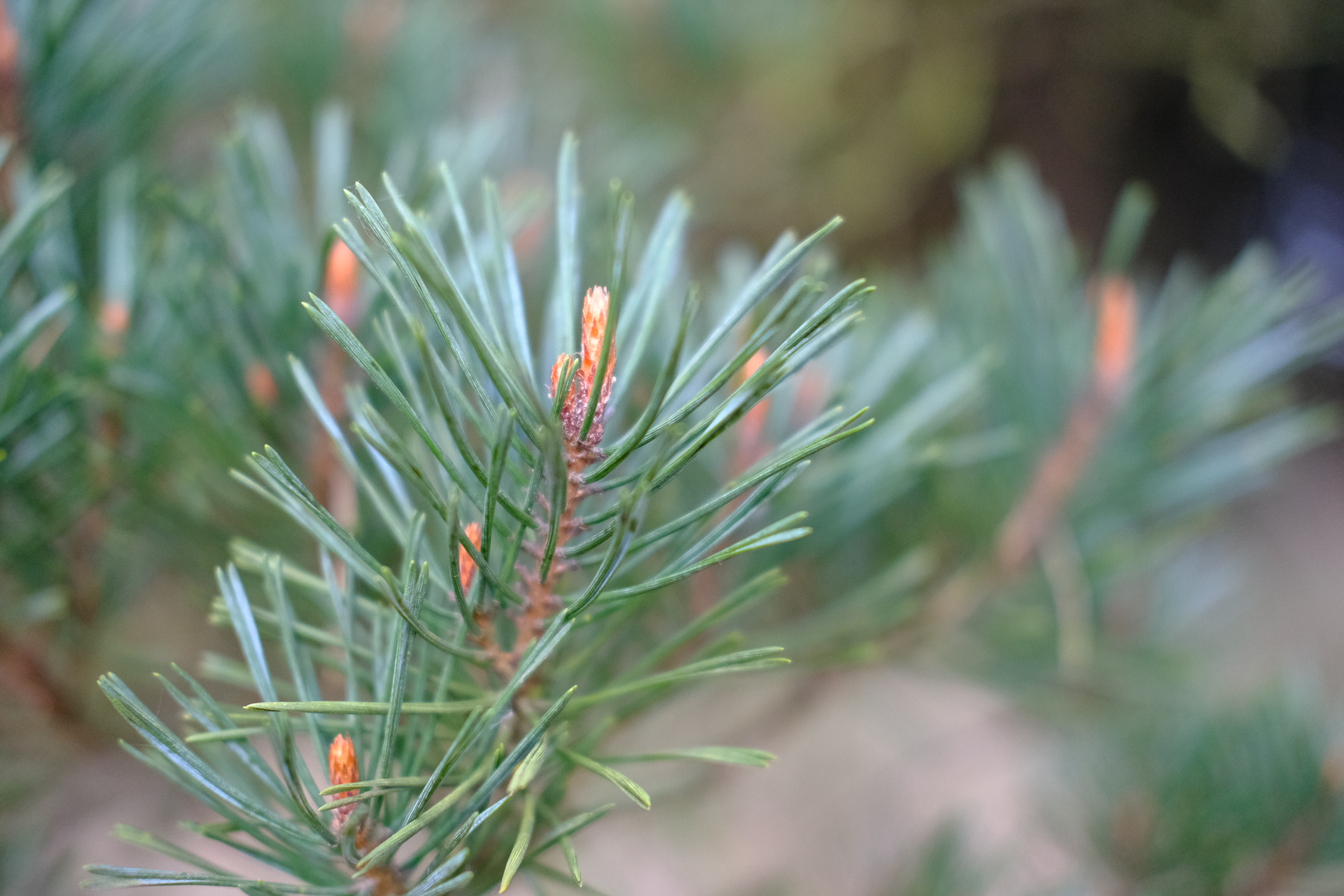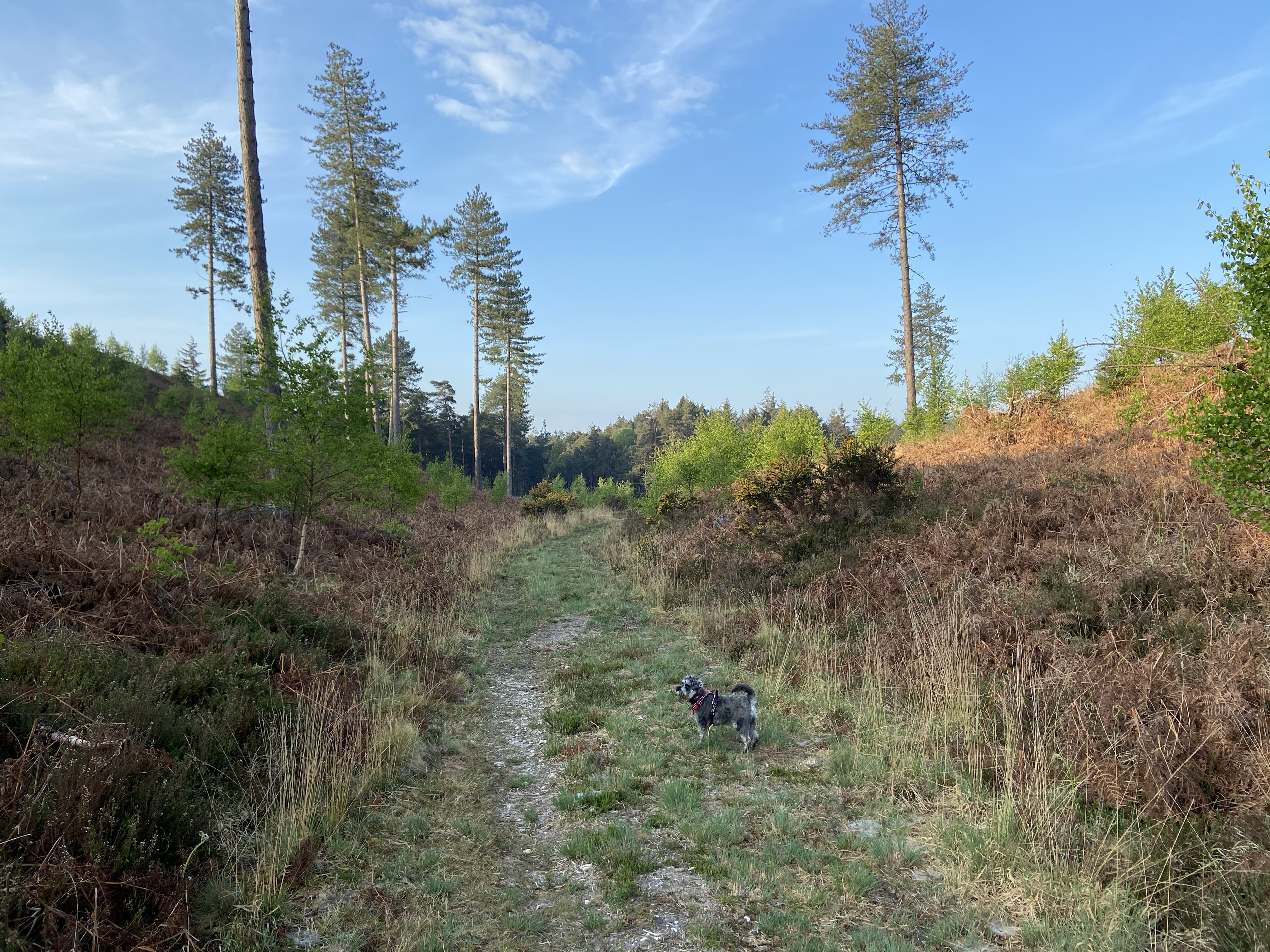 I ended up back where I had started, instead of coming out further east, as planned. Still, it was an adventure and the puppy is now snoozing, unaware she's about to get dumped in the bath!